How To Find Us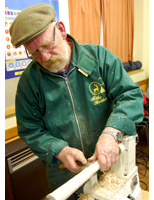 Club Meetings are held at the Cambridge Scout Shop building, 195 Perne Road, Cambridge CB1 3NT.
From the M11
Exit at Junction 11 and proceed into Cambridge passing The Park and Ride on your right.
Keep going straight on until you come to a right hand turn signposted A1134 to Addenbrookes Hospital. Follow the A1134 (Long Road) to a cross roads with lights
Go over the lights into Queen Edith's Way to a roundabout where take first exit into Mowbray Road. This is the Cambridge Ring Road (R).
Go over a roundabout and the road becomes Perne Road. Over the next roundabout after about 400 yards you should see the Scout building on your left. If you see Sainsbury's on your right, you have gone too far. In that case simply go round the large roundabout and retrace your steps until the Scout building appears on your right.
From A14, approaching from East
Exit at the A1303, proceed in direction of Cambridge, passing airfield on left. At first major roundabout, take first exit onto A1134 (R), the Cambridge Ring Road.
At first roundabout you will see Sainsbury's opposite. Take second exit, still on Ring Road. Go over first set of lights and Scout building is on your right shortly afterwards.